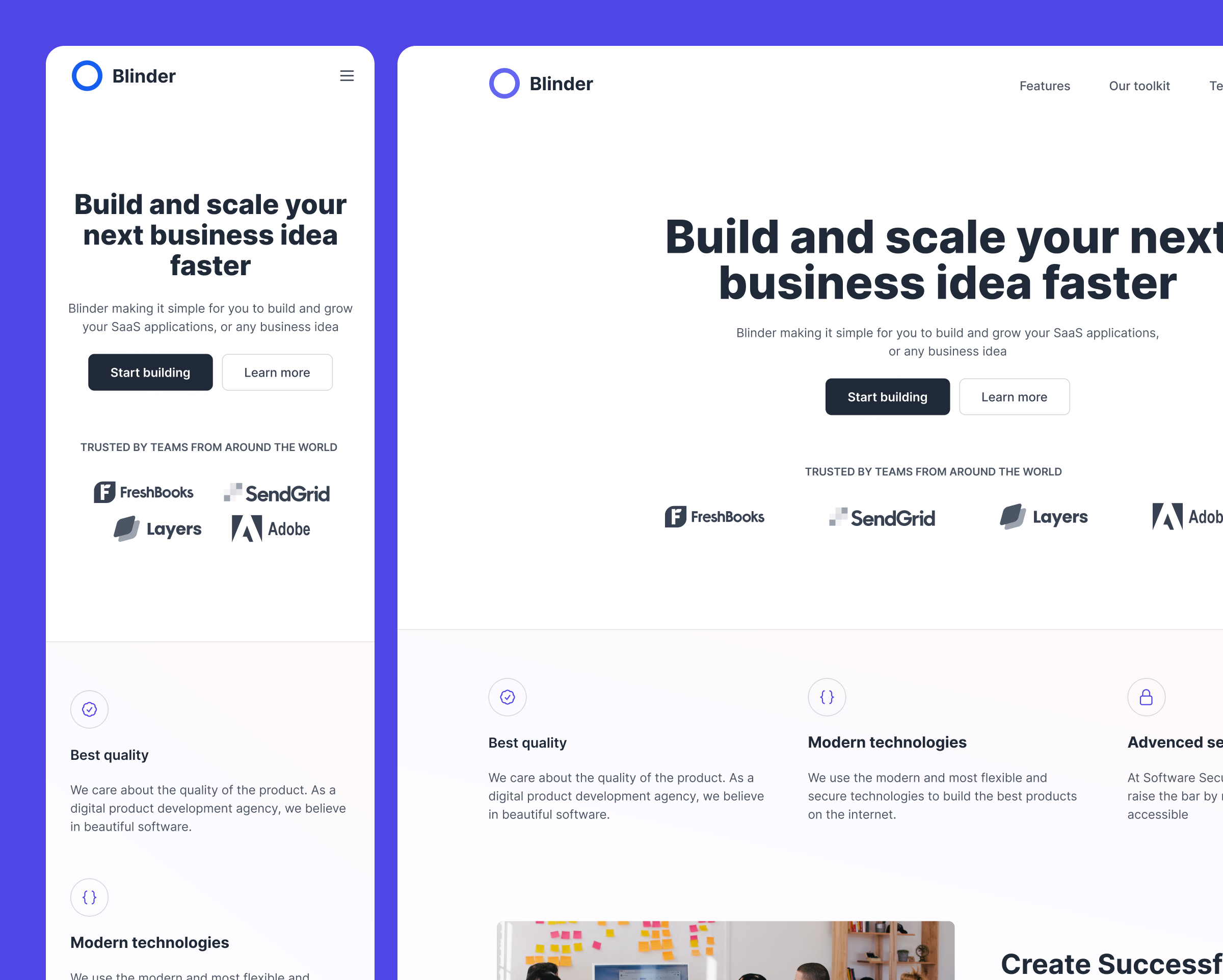 Whether you're an agency, freelancer, or a small business owner, this template has everything you need to establish a strong online presence.
Built with modern technologies
Blinder is the perfect website template for any entrepreneur or small business looking to establish a professional online presence. With its modern and clean design, Blinder is designed to showcase your services, or ideas in the most effective, and simple way possible.
Built using modern tech stack
Blinder is built using modern tech stack, including Next.js, Nuxt (soon), and Tailwind CSS, making it a fast and reliable choice for building a website.
Next.js, Nuxt and Tailwind CSS provide a powerful and flexible foundation for building modern websites.
Built with the best practices
Blinder is a reliable and well-built website template that is designed with the best practices in mind to ensure that your website is fast, secure, and accessible.
Clean and responsive design
Blinder features a clean and minimalist design that is designed to be visually appealing and easy to use.
Ship your next project faster
The easiest way to create beautiful and responsive websites and web apps