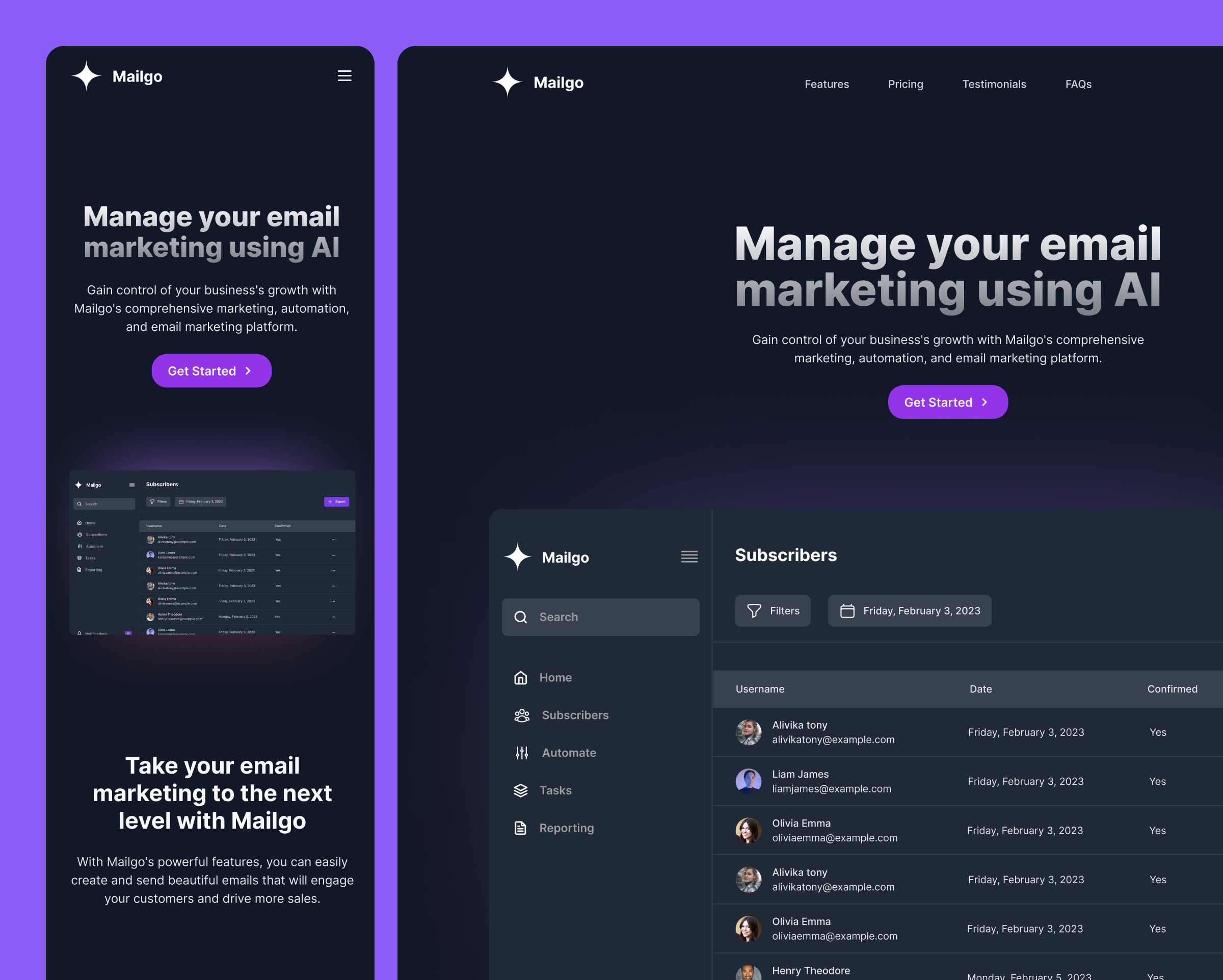 Mailgo is an innovative email solution that makes it easy to send and receive emails quickly and securely.
Built with modern technologies
Introducing the Mailgo template: a modern, sleek, and stylish email template that will take your marketing campaigns to the next level. With its bold colors and eye-catching design, this template is sure to grab your customers' attention and keep them engaged. Mailgo is sure to make a lasting impression on your customers. It's fully responsive and optimized for all devices. With this template, you can create an attractive website that will help you reach your business goals.
Built using modern tech stack
Mailgo is built using modern tech stack, including Next.js, Nuxt (soon), and Tailwind CSS, making it a fast and reliable choice for building a website.
Next.js, Nuxt and Tailwind CSS provide a powerful and flexible foundation for building modern websites.
Built with the best practices
Mailgo is a reliable and well-built website template that is designed with the best practices in mind to ensure that your website is fast, secure, and accessible.
Clean and responsive design
Mailgo features a clean and minimalist design that is designed to be visually appealing and easy to use.
Ship your next project faster
The easiest way to create beautiful and responsive websites and web apps