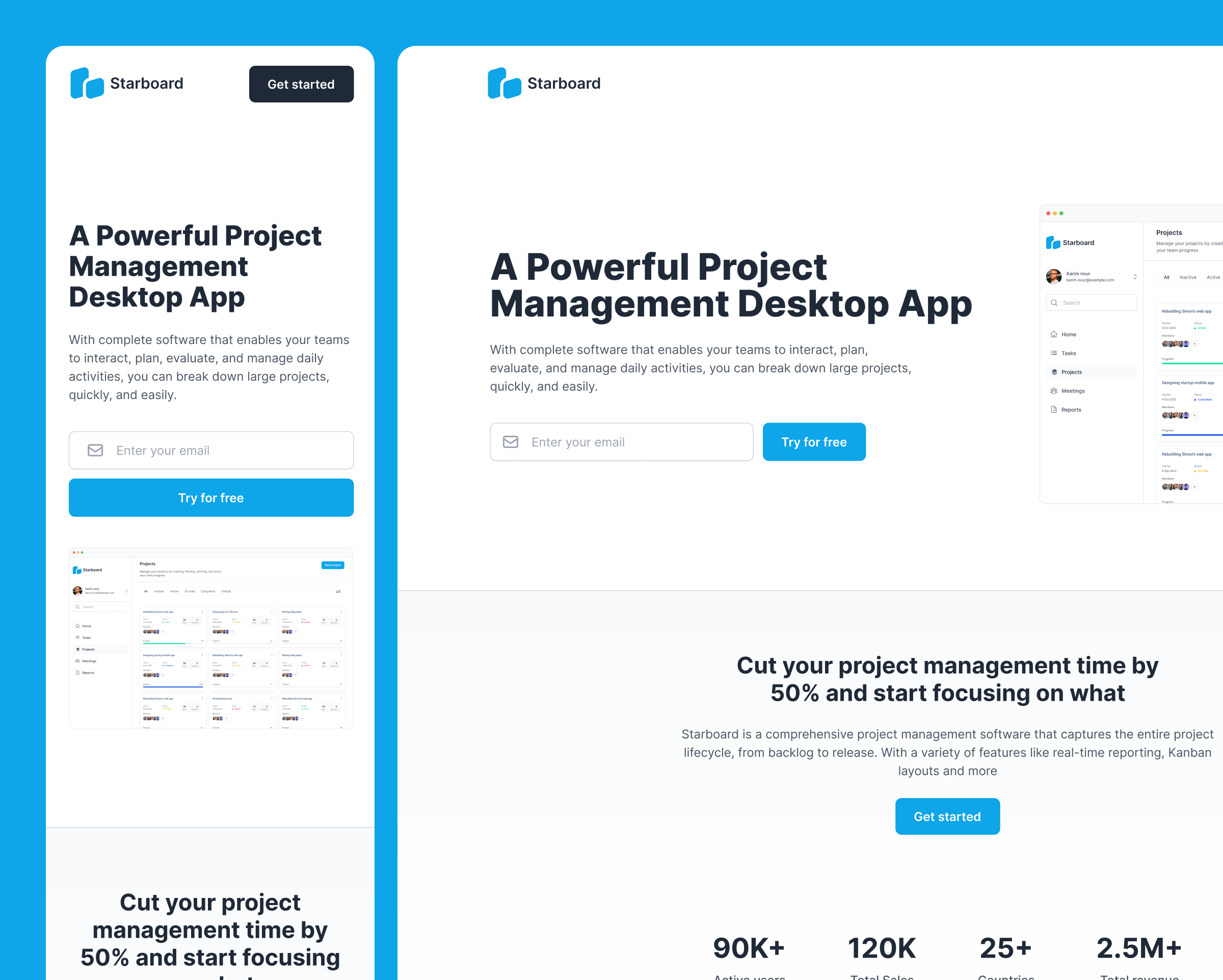 The perfect solution for showcasing your product, desktop app, or mobile app in a visually appealing and user-friendly way, to help you get more users to try your product .
Built with modern technologies
With this website template, you'll be able to reach a wider audience than ever before. That's because it's fully responsive, meaning it looks great on any device, including laptops, tablets, and smartphones. In today's digital age, it's more important than ever to have a website that's optimized for mobile browsing. With our template, you can be confident that your website will be accessible to all.
But it's not just about looks - our template is also incredibly easy to use. It comes with great performance, beautiful user interface, and much more.
Built using modern tech stack
Starboard is built using modern tech stack, including Next.js, Nuxt (soon), and Tailwind CSS, making it a fast and reliable choice for building a website.
Next.js, Nuxt and Tailwind CSS provide a powerful and flexible foundation for building modern websites.
Built with the best practices
Starboard is a reliable and well-built website template that is designed with the best practices in mind to ensure that your website is fast, secure, and accessible.
Clean and responsive design
Starboard features a clean and minimalist design that is designed to be visually appealing and easy to use.
Ship your next project faster
The easiest way to create beautiful and responsive websites and web apps